Like to enjoy the taste of Dutch-Indo food in the comfort of your own home?
Use our takeaway or order online in our WebShop (click here) ! In fact that is currently the main activity of the DIFF  (Dutch Indonesian Family Food).
3 to 4 hours of preparation time is very normal for these dishes and that is just one of the secrets why the DIFF food has this deep flavor and the taste that you so like.
If you don't have that much time or you simply don't want to spend so much energy and effort into fabricating your (family) meal, just turn to us and buy everything 'ready to eat'.
We did all the work for you and you just have to heat it up and serve it on a nice table (and take in the compliments for the wonderful taste…..)
All our takeaway food is prepared with care and where necessary put into vacuum sealed packages and frozen. It gives you the possibility to enjoy a fine meal with minimum preparation and GREAT taste.
Besides all the delicious INDONESIAN food, the takeaway list is even bigger with all kind of SPECIALTIES:
For instance there is Paté
Filet Americaine
High quality MEAT both for on the sandwich as for cooking. IN FACT these are currently the TOP selling items that make the DIFF famous !
Loempia and typical Dutch 'Saucijzen Broodje'
Meatball and Meatroll
And even Spaghetti Bolognaise with meat sauce
Of course the 'main attraction' are the famous Indonesian dishes, vegetables, saté, sauces and typical side dishes.
Bamihap, Loempia and Nasischijf; Bitterballs and Krokets see for yourself…. taste REALLY good!
You can see and download our Takeaway menu, click on the photo below.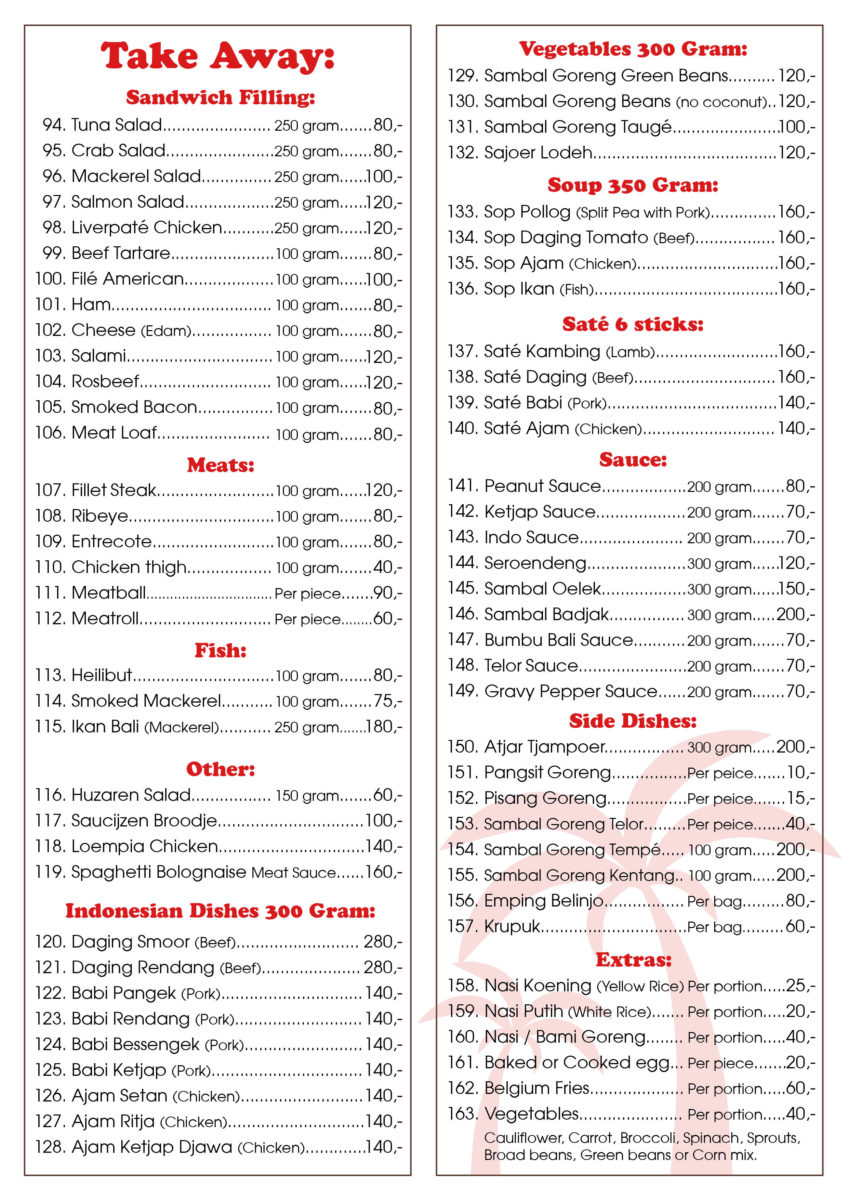 Download the Takeaway Menu as pdf-file, click here.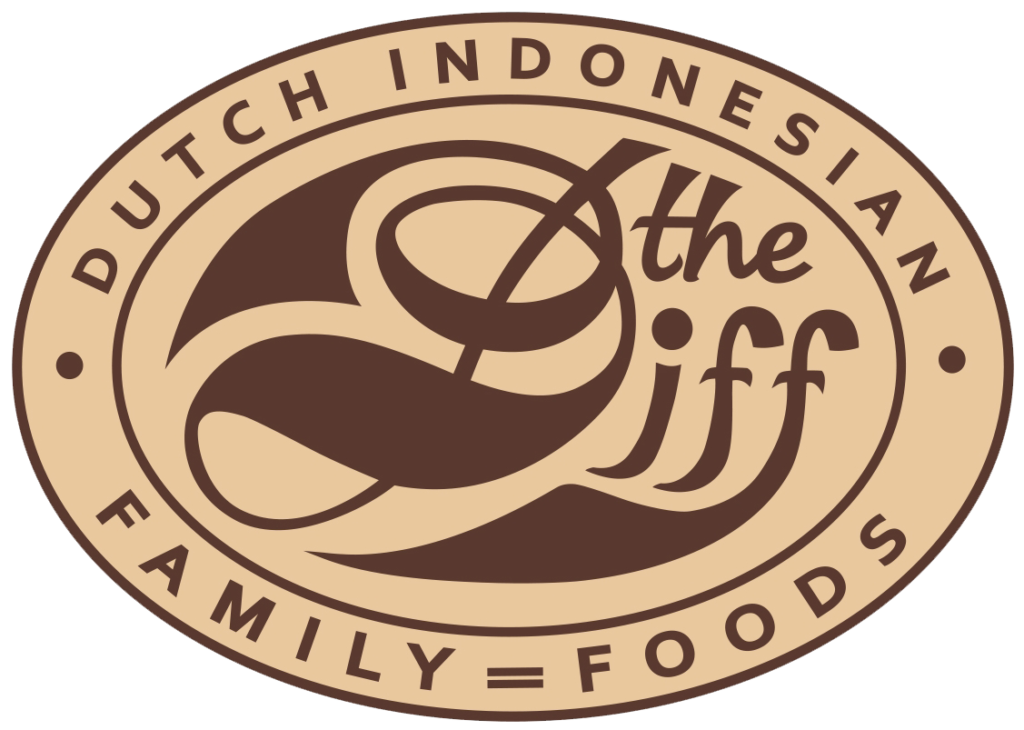 If you have a bigger group to feed, just use our CATERING SERVICE. We will cook, transport and serve all the dishes for you and your guests in a beautiful setting; your home? Your office? Your resort? Your garden? Ranging from 10 to 200 people, we can cater for ANY GROUP…..