Home
Welcome to your DIFF Restaurant Online Supermarket / Deli Store / Take Away Shop
Here you can order all of our take away food items.
When your total order amount is higher than 900 baht, we will deliver it to your home FREE. This free service is only available in the Pattaya area from Naklua to Bang Saray, including the 'dark side'.
Please give your email and phone number with your order. We will phone you to make an appointment for delivery. Payment is cash at delivery.
You can also come to pick up your order in our restaurant in Ban Amphur after you receive a confirmation email from us, stating that your order is ready for you to come and take it.
We can send orders per regular mail/courier in all of Thailand. Shipping costs depend on the size (weight) of your order. We charge a flat fee of 300 baht all over Thailand. And a flat fee of 150 baht in and around Pattaya when your order is below 900 baht. When over 900 baht your order will be delivered for free, but ONLY in and around Pattaya.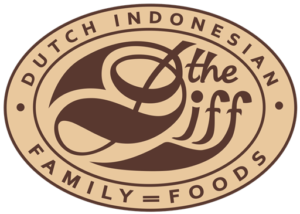 We have divided our dishes and products into 6 main categories:
You can click on the and names or the pictures below to visit the corresponding categories and sub-categories. Or go straight to the dishes and products (see pictures in alphabetical order of name).