The DIFF only serves quality meat (low fat-high protein), vegetables and ingredients
Preparing this kind of food takes a lot of time ('tempo dulu') and that is why we do this in advance and then deep freeze the meat and sauces.
Typical cooking takes 3 to sometimes 4 hours of simmering the meat in its marinade and gravy, then cooling down and leaving it for 2 days to get the final original taste as result.
Other parts of our menu are being made fresh and on-the-spot in our well-equipped and very clean kitchen.
Focus is to serve you healthy food (low calory & high protein), because that is our life philosophy in the fitness/gym that we run and in our own life style all through the years of body building and winning professional European & Pro World Championship Titles by Juliette.
The menu below shows you all the delicious food that we serve, don't hesitate to ask the staff what kind of meat or taste it is, because not everyone is familiar with the Indonesian names of the dishes.
To get you on the way we explain here the different names and terms:
Daging = beef
Babi = pork
Ajam = chicken
Ikan = fish
Udang = shrimp
Kambing = lamb
Sambal = chili
Goreng = fried
Check out the DIFF menu: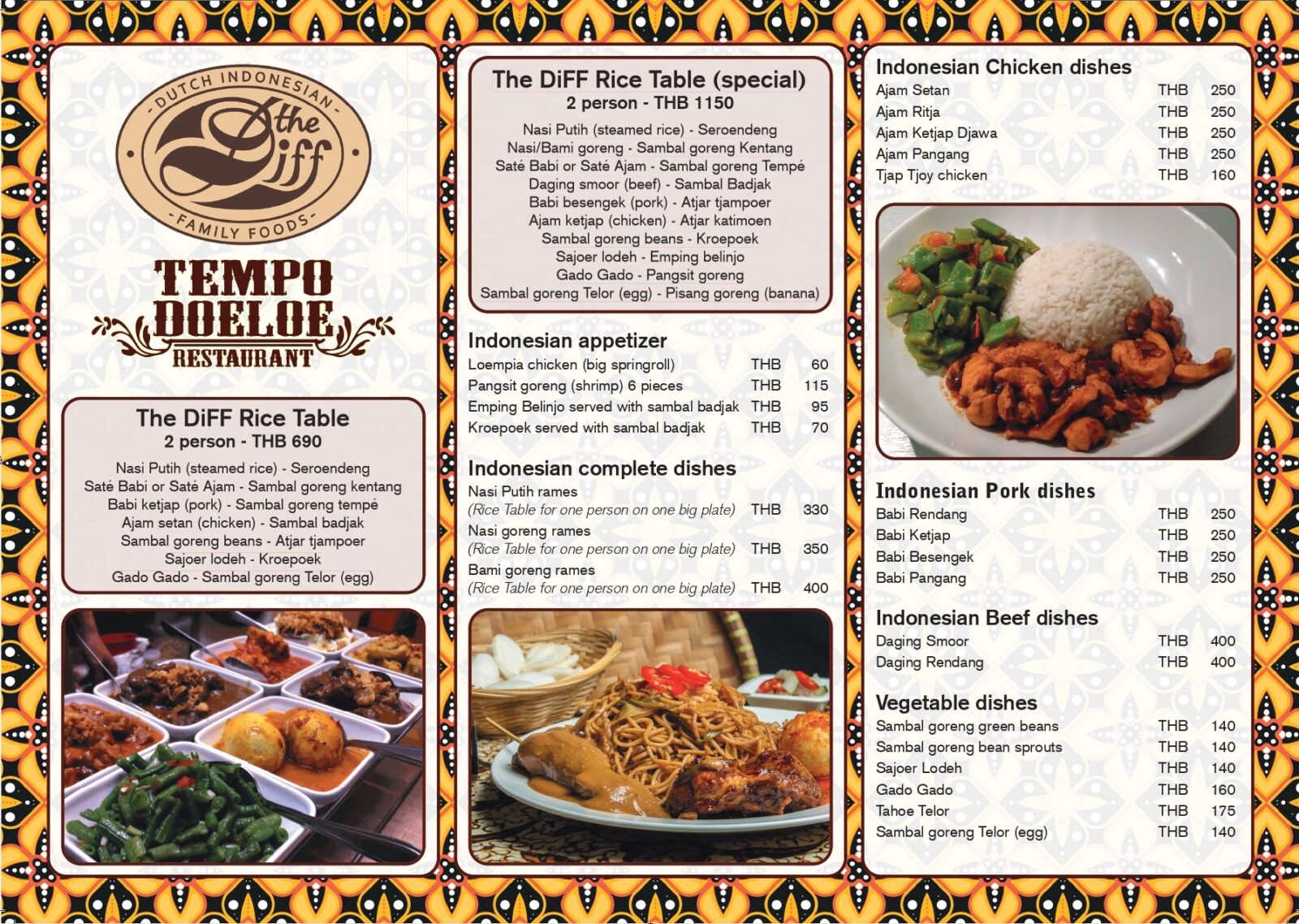 TAKEAWAY is also possible. If your order before arrival, we can prepare your order in advance, and it will be ready for you to pick up. Click here to order online.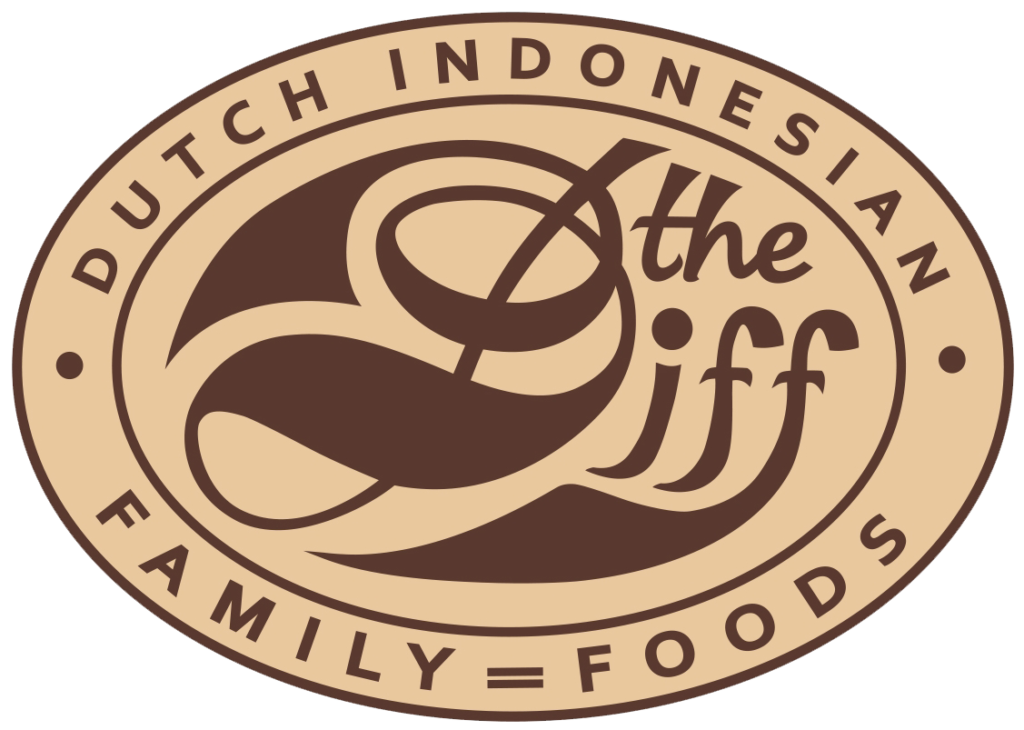 TIP: On request we can make different dishes that are also from the Indonesian cuisine. Our menu contains the most popular and famous dishes, but other choices are possible. We call these 'SPECIALS'. So if you want to eat one of our 'SPECIALS' please phone or email us with your request and we will make time to prepare it for you.
.
An example of one of these SPECIALS is smoked fish. the DIFF has its own (3) smoking cabinets for fish, meat and chicken. Watch this short video to see how we smoke the fish (and other meat) ourselves: